Ten years delivering meals on wheels and more to Herts residents!
A milestone in meals delivery is fast approaching, as Hertfordshire Independent Living Service (HILS) prepares to celebrate its tenth anniversary on 22 September 2017.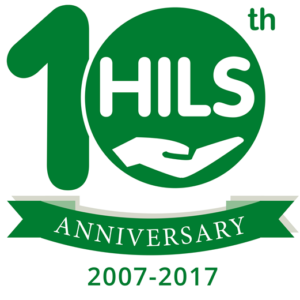 HILS staff and local dignitaries from across the county will be gathering to mark the occasion with an event at Knebworth House on September 22nd, 2-4pm. Attendees include local County and District councillors; mayors; health, social care, and community sector professionals, and HILS hard-working teams.
The keynote speakers will be Sarah Wren, HILS Chief Executive, John Turk, HILS Chair of Board, and Iain MacBeath, Director of Adult Care Services, Hertfordshire County Council.
"The last ten years hasn't all been plain sailing. We've faced some real challenges; particularly when money is tight in health and social care, and when lots of other meals on wheels services have been axed" says Sarah Wren, HILS Chief Executive.
"We've weathered the storms, we've got through it, and we've changed almost every part of our operation so that we can be more cost effective, and provide an excellent and caring service to thousands more people." Established with support from Hertfordshire County Council in 2007 as the first ever meals on wheels social enterprise, the charitable service began with one site in Letchworth, and two vehicles.
Ten years on, HILS is now the largest and most successful not-for-profit meals on wheels service in the UK. With over 200 employees, a fleet of over 68 vehicles, and four sites across Hertfordshire, in Hemel Hempstead, St Albans, Ware, and Letchworth, HILS now provides a wide range of independent living services, as well as its core meals provision.
HILS services are available to Herts residents 365 days a year, and last year alone, HILS supported over 13,000 Herts residents.
"With the current pressures on health and social care, independent living services like HILS are now more crucial than ever. Bucking the trend in a declining meals on wheels market across the UK, HILS have been evidencing the real value of prevention; helping to keep elderly, frail, vulnerable, and disabled people happy and healthy across Hertfordshire for the last ten years" says Iain MacBeath, HCC.
Together with HCC, HILS has changed the lives of tens of thousands of older, disabled, and vulnerable people for the better, by tackling loneliness and malnutrition in the community, whilst simultaneously reducing its burden on the public purse.
"Our people and teams are the things which make us really special. Making sure that we all believe, and really live our values, is crucial. Any time one of our team members goes out and about, and speaks to the people that we're serving, they are really taking warmth, and goodness, and happiness with them, impacting people's lives for the better" adds Sarah.
HILS aspires to continue changing the world – starting in Hertfordshire.