Keysafes
Keysafes supplied, installed, and maintained, to help you feel more safe at home
What is a keysafe?
A keysafe is a small, strong, metal box which is fitted to the outside of your home and is used to store a spare door key. The key can only be accessed using a personal code number.
HILS supplies and installs keysafes across Hertfordshire, helping you to feel safe at home.
After your keysafe has been fitted, we can also visit for maintenance purposes, such as changing the personal code number or the location of the keysafe.
Request a keysafe installation appointment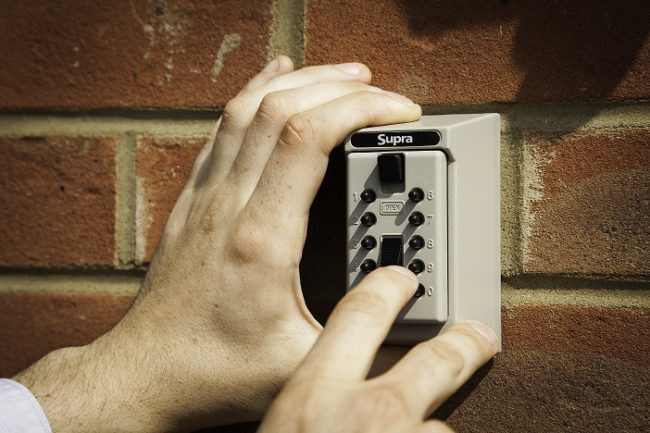 Why are keysafes useful?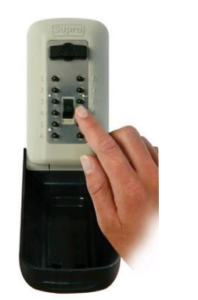 Keysafes are useful for people who might forget or lose their keys, and for people who have regular visitors who need to gain access to the property, such as: carers, meals on wheels staff, family members, or neighbours.
How to arrange a keysafe installation
Anyone who lives in Hertfordshire can purchase a keysafe from HILS. If your home is rented we advise you to ask your landlord for permission to have a keysafe installed.
Start by deciding which keysafe is right for you. Click here for information about the two models we supply and install. For advice or to place your order, call 0330 2000 103 and press option 1, then option 4, to speak to our friendly team, or complete the form by clicking the button above.
Service Information

Pricing
The prices for the services we offer are:
Supply and installation of C500 keysafe: £117
Supply and installation of Original keysafe: £85.80
Maintenance visit: £39
All our prices include VAT and installation.

Payment
Payment is required in advance by:
Debit or credit card over the phone
Cheque
Postal order

Booking your appointment
You can either call us to book your appointment on 0300 2000 103 (option 1, then option 4), or you can request an appointment using the form linked below. Once we have received your form, a member of our team will call you to make your booking and take payment.