Nutrition & Wellbeing
Personalised nutrition advice and support from our specialist team
About the service
Our Nutrition & Wellbeing service is available free of charge to all meals clients in Hertfordshire.
You can request a nutrition check when you sign up for meals, or at any time while you are receiving meals from us. The service includes:
Nutrition and wellbeing checks, either in your own home or over the phone for a period of up to 6 months
Nutrition and wellbeing education for our clients, their families, carers, and professionals
Resources and information
Referrals to additional services to provide you with the support you need
Request a nutrition visit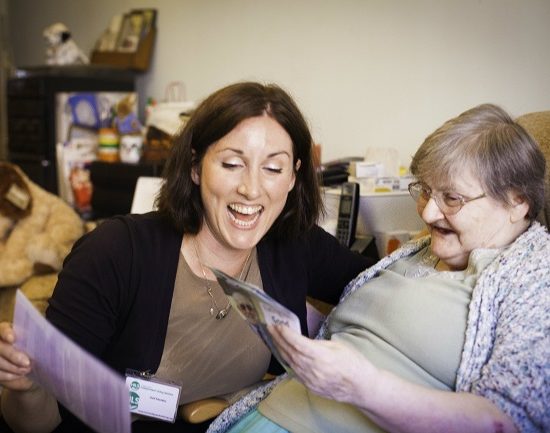 Who may benefit from a nutrition and wellbeing check?
You may benefit from a nutrition and wellbeing check if you, or a family member, is concerned that:
You may be underweight or need nutritional advice
You have lost a lot of weight unintentionally in the past 3-6 months
You have noticed that your clothes or rings have become loose
You have found that you have lost your appetite and/or interest in eating
You would like to discuss a nutrition concern with a member of the team

What does a nutrition and wellbeing check involve?
During a nutrition and wellbeing check, we will work with you to find the best ways to keep you healthy, well, and independent. As part of the check we might:
Ask to take your weight, height, or find out about any recent weight loss
Discuss your usual diet and find ways to help you make the most of your meals
Provide you with nutrition advice to make simple changes to your diet and improve your nutritional intake
Help you to set nutrition goals and in some limited cases use nutrition boost snack packs to help increase your energy  and nutrient intake
How to get started 
Anyone receiving meals on wheels in Hertfordshire is eligible to receive a free nutrition and wellbeing check. Unfortunately due to high demand, if you are already receiving nutrition and dietetic support from a health professional, we are unable to support you through this service.
If you would like to request a nutrition and wellbeing check for yourself, or a loved one, please get in touch via the link below. 
Contact us