Helping people stay happy, healthy, and independent
Find out what's available in your area
About us
Health & Independent Living Support is a not-for-profit charitable social enterprise providing support for older and disabled people in Hertfordshire, West Sussex, Hampshire and Bedfordshire.
We employ almost 400 people in a number of different roles around the organisation. Our staff are a caring and supportive team, and they work hard to support vulnerable people across the county.
We take equality, inclusion, and diversity very seriously and are proactive about ensuring that every team member feels welcome, supported, and valued.
Read more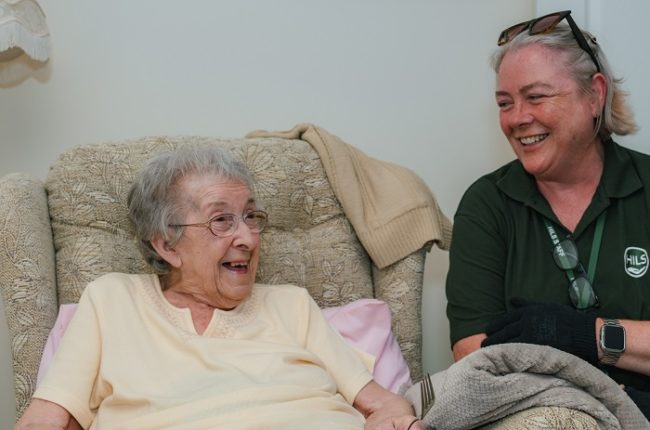 Why HILS?

We are personal
The HILS family is made up of dedicated staff members who take pride in getting to know our clients and making them smile, making sure every interaction is personal and meaningful.

We are flexible
Whether you require flexible billing options, the ability to pause meals for a period of time, or have specific dietary requirements, we make things simple and tailor our service to your individual needs.

We care
We care for clients in every action and decision we take, actively listening to them and identifying their needs to make sure we provide the best support possible.
Our impact

1,488,384
interventions to improve independence

99%
of meal clients said their lives were made easier

18,268
people supported

98%
of friends and family who said HILS' support provides peace of mind

583,969
meals delivered