Nutrition Awareness Service
Supporting care homes to provide excellent nutrition care for their residents
About the service
The HILS Nutrition Awareness team support care homes across the west of Hertfordshire to provide excellent nutrition care for their residents, in partnership with Herts Valleys Clinical Commissioning Group and Hertfordshire Integrated Nutrition and Dietetic Service (HINDS). This service is free to care homes catering to older people and people with learning disabilities.
Our team start with an initial visit to the care home to assess the support they provide to residents to help them meet their nutritional needs. They then provide care home staff with tailored training sessions. Care homes that provide excellent levels of nutrition support can achieve a bronze, silver, or gold accreditation in Nutrition Awareness. This quality marker will help people choose the right care home for them and recognises the hard work of care home staff in looking after their residents' nutritional health.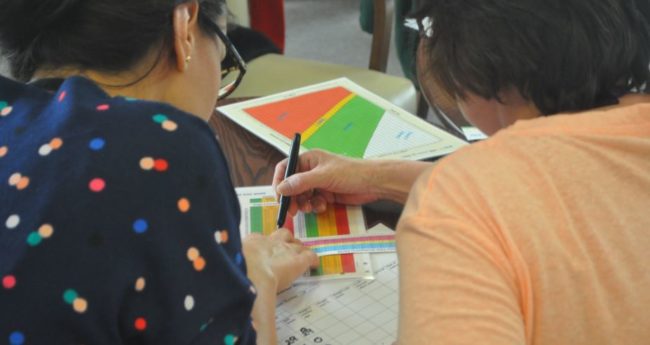 What is involved?
The team reviews all aspects of nutrition care in the home in line with the Care Quality Commission's (CQC) five key standards of care: safe, well-led, responsive, caring, and effective. This includes:
How staff are monitoring residents' weights and eating habits using the Malnutrition Universal Screening Tool (MUST), Food and Fluid Charts, and Care Plans
How staff are supported to ensure that residents' nutritional needs are met through training and effective communication
How residents are supported to maintain a healthy weight through food fortification and other methods
From the initial assessment the team develops tailored training sessions, which follow the CQC's five key standards of care. These sessions are interactive and fun, with relevant examples of best practice that can be applied in many different settings. Our team will always endeavour to arrange training at the time and place that best suits the care home. These can be delivered in person and online.
Six months after care home staff have received their first training sessions, our team will conduct a short follow-up assessment to make sure nothing has been missed. They can also do a follow-up training session for any newcomers, or staff who may have missed the previous sessions, and to help with any persistent challenges.
Accreditation is based on performance in the CQC's five key standards of care. Participating care homes can receive a bronze, silver or gold accreditation if certain criteria are met and will be presented with a certificate for display. Achieving an accreditation in nutrition awareness demonstrates that the care home and its staff are proficient in managing their residents' nutritional needs and in providing them with a caring service
Resources
HILS has developed some free online resources to help care homes manage the nutritional needs of their residents.
If you would like to find out more, simply contact our Nutrition Awareness Team.
Contact the Nutrition Awareness Team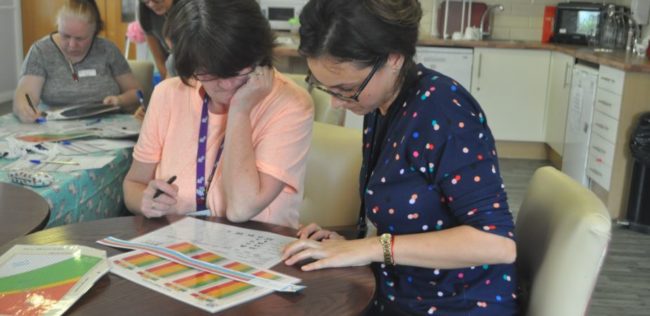 Looking for other services to support your group?