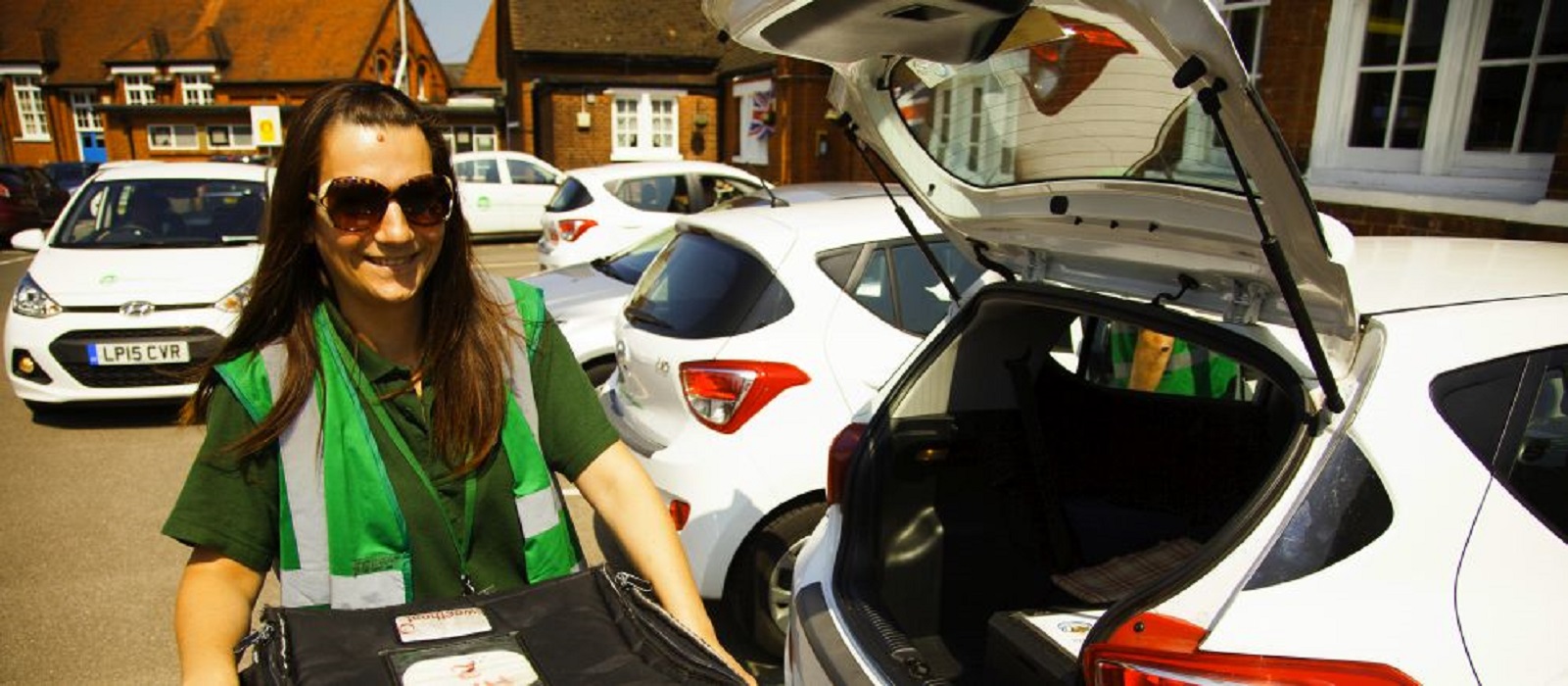 Corporate Sponsorship
Work with HILS to support your community and help older and disabled adults stay happy, healthy, and independent at home!
Why consider sponsoring HILS?

Making an impact
We provide services that promote health and wellbeing to thousands of older and vulnerable people living in Hertfordshire, West Sussex, Hampshire, and Bedfordshire. By working with HILS, you have the opportunity to create a positive impact on a large scale.

Enact positive change at a time when it is needed most
We are the largest meals on wheels provider in the UK, and sadly one of the few remaining. We are currently facing a funding gap – the cost to provide our services exceeds our income. This has made it increasingly difficult to serve our older and disabled clients, who are at high risk of malnutrition, social isolation, and poorer health outcomes without our meals and other services. It has never been more important that we continue to grow and serve our community during these challenging times.

Maximise the social value your organisation generates
With your organisation's philanthropic support, we would be able to continue supporting thousands of older and disabled people who are living in the community and may not have access to any other support. In turn, we would highlight your business as a valuable sponsor on our website, social media channels, and marketing materials. We believe this sponsorship will help both of our organisations maximise our social impact.
How can your organisation partner with HILS?
If you are interested in partnering with HILS, there are many ways we can work together to continue helping people. The following forms of engagement can be a great way for your organisation to give back to the community, support causes you believe in, and enhance your corporate social responsibility efforts. Here are some ways you can partner with HILS:
Financial donations
In-kind donations (such as providing volunteers, or goods and services)
Choose us to be your "Charity of the Year"
Lead a fundraising event
Sponsor a HILS event
Volunteer support
Payroll giving scheme
Employee matching programs
Cause marketing campaigns
While we welcome one-time donations or points of engagement, we hope to build a lasting relationship with your organisation should you choose to collaborate with us. By working together, we can create even more meaningful impact over time.
How would we collaborate with you?
Co-branding initiatives: your organisation could incorporate the HILS logo and mission into your marketing materials to showcase your organisation's commitment to promoting health and wellness in the community. In turn, we would highlight your organisation as a valuable sponsor on our web page, social media channels, and marketing materials.
Regular communication touchpoints and tracking progress: should your organisation decide to sponsor us, we would emphasise goal-setting and effective communication to track progress and to foster a positive and productive sponsorship.
To find out more about working together, please email comms@hils-uk.org.