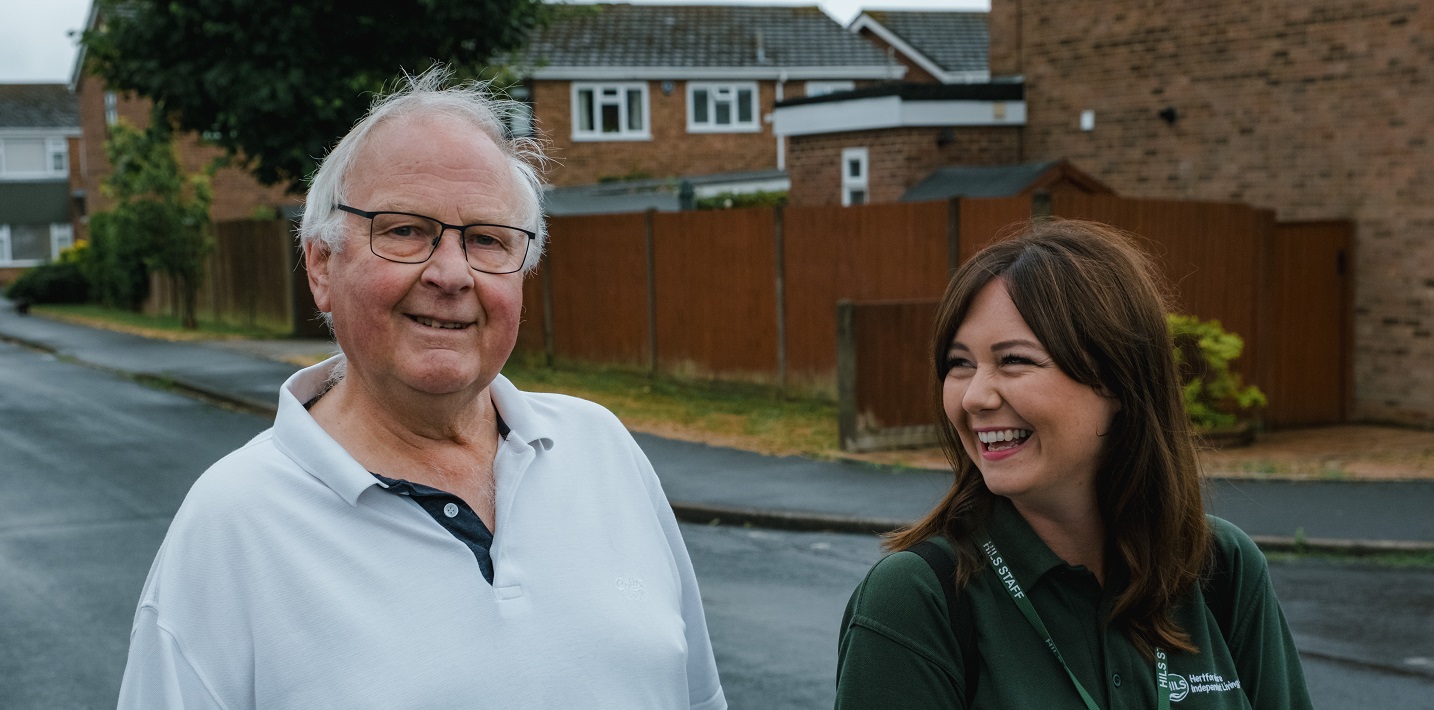 Exercise at Home
One-to-one support to help you get more active, mobile, and confident. This service is only available in Hertfordshire.
About the service
Our Exercise at Home programme is delivered by our Active Ageing team, which consists of qualified exercise instructors with experience of working with older people. They can help you get more physically active and mobile, build your confidence, and feel better, by:
Providing weekly one-to-one exercise sessions in your home for up to 8 weeks
Developing a personalised exercise programme with you
Showing you how to do the exercises safely and how to make them fun
Giving you the confidence to carry on exercising at home between sessions and after finishing the programme
Providing information about local activity groups you might enjoy
Active Ageing Referral Form
How does the service work?
Why is exercise important as we age?
People who exercise regularly have a lower risk of developing many long-term health conditions and diseases. Physical activity can also improve your mood, energy level, and sleep quality, as well as reducing the risk of falls.
Starting or returning to regular exercise can be daunting, which is why our Active Ageing service is here. We provide personalised exercise support for older people living in the community, with a range of programmes tailored to suit your physical ability, goals, and current health.
You can read more about some of our wonderful Active Ageing clients and hear from them how Exercise at Home helped them feel healthier, stronger, and more independent by looking in our Latest News for our Health & Wellbeing 'Clients of the Season'.
Latest News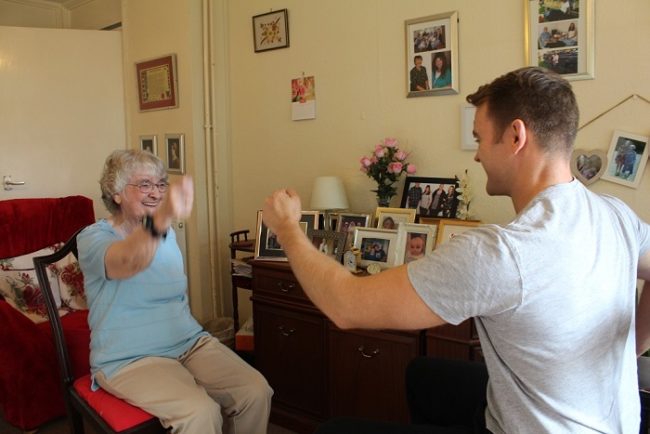 Service Information

When and where?
We can offer exercise sessions in your home anywhere in Hertfordshire.
Sessions may take place any time Monday to Friday between 9am and 5pm.

Eligibility
The Active Ageing Service is suited for people who:
Are aged 65 or over
Are living in the community (rather than in a care home or nursing home)
Are not bed-bound
Do not have significant memory loss (for example, due to moderate to advanced dementia)
Are unable to access exercise classes outside of their home
Pricing
This service is free of charge
However, as part of the programme you might be given information about community exercise groups that are chargeable.
How to get started
If you are not sure whether you are eligible, please contact our Active Ageing team on 0330 2000 103 and press option 1 for Hertfordshire, then option 3 for Active Ageing.
You can refer yourself, or someone else can refer you.
If you are an existing meals on wheels client, contact us via your Community Team Member or call your local Support Team.
If you are not an existing meals on wheels client, download and complete the referral form below and send it to active.ageing@hils-uk.org
Active Ageing Referral Form