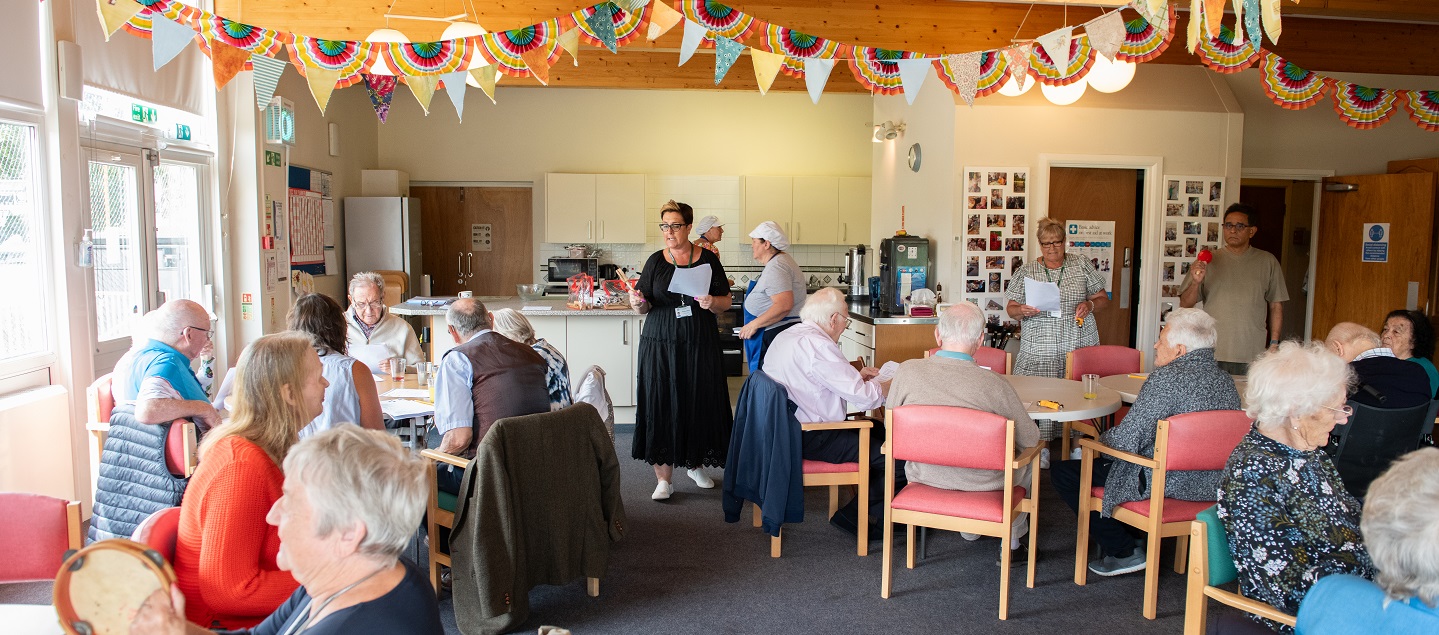 Cuffley Day Centre
A safe, caring, and happy place for older people in and around Hertfordshire.
About the service
Our Cuffley Day Centre is a warm and inviting space where older and disabled members of the community can enjoy a variety of activities, entertainment, and a two course lunch. The club is run by a team of highly trained and experienced staff members and volunteers who create a welcoming and engaging environment.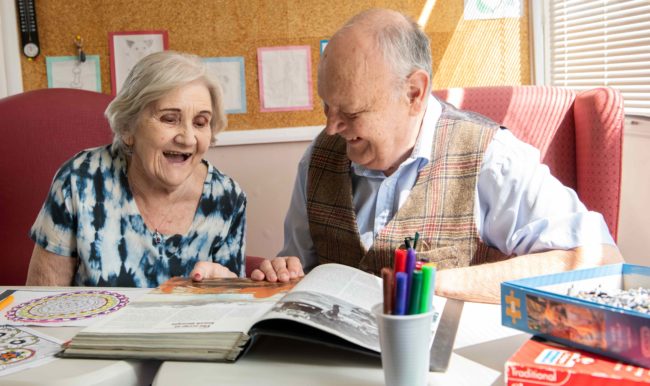 What kind of activities do we offer?
Cuffley Day Service offers a wide range of activities for both groups and individuals. Our staff take time to get to know you and discover your hobbies and interests, so that activities can be tailored to you. This ensures everyone gets the most enjoyment out of their time at Cuffley. Activities include:
Sing-a-longs
Bingo
Quizzes
Arts and Crafts
Live musical performances
Chair-based exercise
Days out to local sights
Service Information

Where and when?
Location: 70 Station Rd, Cuffley, Potters Bar, EN6 4EY
Days: Monday to Friday
Time: 10am to 2pm
Eligibility
Cuffley Day Centre sessions are tailored for older and disabled people living in the community.
You are eligible to join if:
You do not require personal care whilst at the club
You are physically mobile, or mobility needs can be supported if possible
You do not have aggressive or violent tendencies towards others
You don't have a tendency to walk with purpose (i.e. you are comfortable staying in the centre for the duration of the club)
A member of our team will discuss any individual needs in more detail during our initial chat with you. If your needs change while you are a member of the club, we will direct you to other services that offer the right support.
Price & Payment
For £30 per session you will receive tea and toast on arrival, a two course hot dinner, and be able to participate in all activities.
Payment is required for one month's sessions in advance and can be made by:
Bank Transfer
Our Zettle card reader at the club
Cheque
Missed sessions will not be refunded unless there are extenuating circumstances.
How to get started
If you would like to join Cuffley Day Centre please call 01707 876 616 , or email hubs@hils-uk.org with your contact details. A member of the team  will contact you to arrange a taster day or home visit.
Get in touch